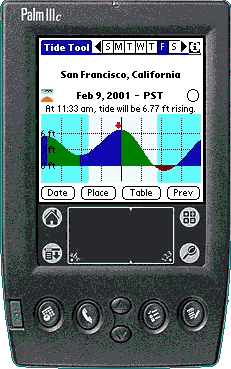 Page last updated August 2, 2008
Email Walt?
Got a Tide Tool question?

READ THE FAQ first. Please. People send me five to ten questions a day. Almost all of them are answered in the FAQ.

So please read the FAQ first. Read the instructions too.



IMPORTANT: If you are asking about Tide Tool for a non-Palm device - iPhone, Blackberry, Windows mobile, whatever - read the FAQ, or you risk a rude answer as I get asked this about once per day.

If your question is still unanswered, then email me.



Got an interesting use for Tide Tool?

I'd really like to hear about it. Email me using this link. But if you have a question, please READ THE FAQ first. See below.



Just want to make a comment?

Sure, email me - if you're sure it's a comment and not a question, in which case see the paragraphs above.
- Walt Bilofsky